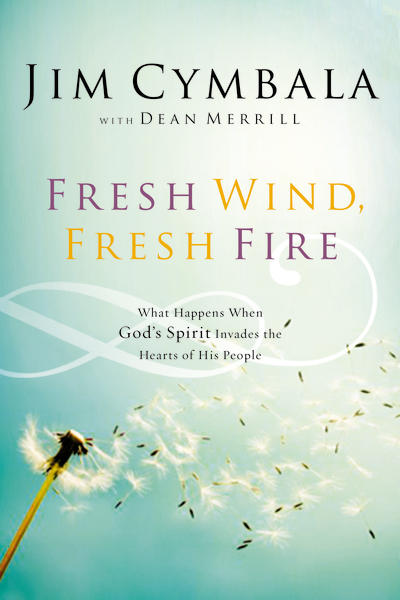 We are in the middle of 10 days of prayer at Elevate Church and God has been rocking our world in a great way.  Also, during this time I started reading Fresh Wind, Fresh Fire. I read it several years ago but it is exactly what I needed again and the way I have been feeling lately.
I bought a copy for our staff because I really believe it will resonate with them during this time as well.
Over the next few days I want to give you three quotes that have hit me like a ton of bricks. They are wrecking me in a great way and I hope it disturb you too.
Here is the first quote from Fresh Wind, Fresh Fire:
"God is attracted to weakness. He can't resist those who humbly and honestly admit how desperately they need Him. Our weakness, in fact, makes room for His power!"
All throughout Scripture you read things like:
2 Chronicles 7:14: "Then if my people who are called by my name will humble themselves and pray and seek my face and turn from their wicked ways, I will hear from heaven and will forgive their sins and restore their land."
James 4:6: "God opposes the proud BUT shows favor to the humble."
The core of prayer is simply crying out to God demonstrating you don't have all this figured out and you NEED Him.
The last thing I want is God opposing me. Therefore, we must humbly come before Him crying out for His help. What does God do when we come with that posture? He gives us FAVOR!
The best way to receive God's favor: Cry out to Him! Admit your weak, but He is strong. Admit you don't have everything figured out, but He has everything figured out. Admit you can't do this, but HE CAN do this through you!
In your weakness, God CAN make you strong! Give everything in prayer to Him today.